How we work
1-on-1 Personal Training
We believe (through a decade of training experience) 1-on-1 training is the pinnacle of a results driven program. With an expert Coach focused and invested 100% on you, it's takes work not to succeed.
Like everything we do, Personal Training is guided from our assessment and expert prescription provided based on your specific health needs. We set-up a schedule that is convenient for you, and help you with focused attention, motivation, and care as you work through each milestone on your way to your goals.
1-on-1 Programming (on or off site)
We take the same approach towards 1-on-1 Programming as we do Personal Training. We use our expert assessment of your needs and design a program specifically for you.
Our 1-on-1 Programming is designed based on your life - what gym your go to, what equipment is available, how much time you have, and what other activities you are doing in your life. We personalize your program specifically to you and provide accountability and feedback along the way.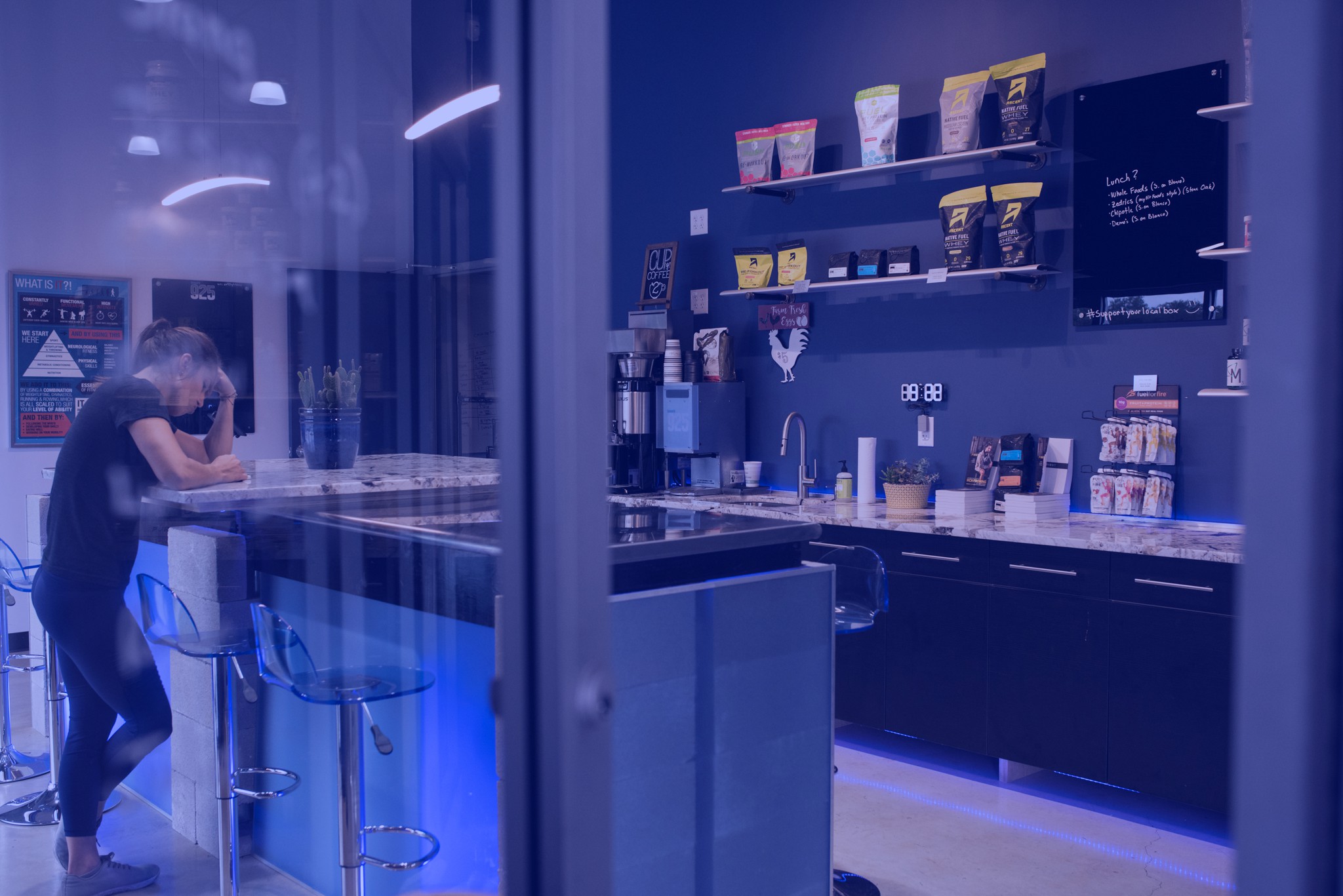 Nutrition Is The Foundation
1-on-1 Nutrition Coaching
We believe true health is much more than fitness. Our Nutrition Services are designed to help you take simple, actionable steps to better choices. Our clients look back at where they started and are consistently amazed at how much progress they've made, both physically and mentally.
We provide our program through 1-on-1 Consultation, either in person at 925, or via other means for those working with us from other areas of the country (we even have clients off-continent!).
Just like our 1-on-1 fitness programs, our Nutrition Program is designed specifically for you, your life, and your goals.
We Love Working Out Together!
Small Group CrossFit
We do CrossFit differently.
Our Small Group CrossFit classes last one hour and consist of a Coach-led warm-up specific to the day's workout, movement practice and instruction, then the day's WOD (workout of the day). We finish off with targeted mobility. If you don't learn something in each class, we aren't doing our job (we take our responsibility to teach seriously!).
We also cap our classes at 12 athletes, which allows for an incredible level of personal interaction from our Coaches. Each athlete is able to have the workout tailored to their unique, individual needs by an attentive Coach who will instruct and encourage them during the workout. The difference between classes of 20-30 and a 12-person Personal Training class is unmistakable and is our standard.
Women's Fitness
How do you balance watching your kids and making it to the gym? We realized this is an area that needs attention in our community, plus we love kids, so we created a Women's Fitness Class to help.
Each class is kid friendly and those attending love or have kids themselves. We use a simple, but effective combination of movements utilizing body-weight, dumbbells and kettlebells. This class does not have any barbell movements.
Teaching Future Generations
our youth and kids programs are not an afterthought
Are you tired of having your child(ren) overlooked in large athletic programs? Are you tired of paying hundreds of dollars to see your child(ren) sit the bench during the game? Our Fit Kids program is designed to teach kids about fitness and healthy living with small group classes. Classes are capped at 8 athletes so your child(ren) receives 1-on-1 attention throughout the class. Fit Kids is a fun, non-competitive program that will help your child build good character and confidence. One of our main goals in this program is to always have fun.We offer three separate youth and kid programs:
Iron Athlete Summer Sports Performance (ages 12-17) - not currently in session

Fit Teens (ages 13-17)

Fit Kids (ages 7-12)

Tiny Tots (ages 3-6)
Beginning September 17th, we're kicking off our Youth and Kids Program fall sessions, so click the link below to learn more.
Small Group Classes Schedule
We offer a large selection of conveniently scheduled classes throughout the day. Our facility also has 4 luxurious showers and a high end coffee bar as well, which helps with tight schedules.
Personal Training Scheduled Individually
—
Morning: 5:15 | 8:00
Day: 12:00 | 4:30
Evening: 5:45 (Every Day) | 6:45 (M-T-W)
Saturday: 9:30
Women's Program: T & TH | 9:30 AM
Visitors & Drop-Ins
Don't let travel stop you from getting your workout in. We'd love to have you join us! Click the link below and let us know what class time you're interested in attending and how long you've been doing CrossFit.
Ready to start?
Meet With Us